Review: Everything You Need To Know About The Bushnell Natureview Binoculars
Are you a nature lover looking for a new pair of binoculars to observe animals and birds in their natural habitat?
Whether you're embarking on a sightseeing safari or staying closer to home, the Bushnell Natureview binoculars are a great choice for nature lovers of all ages.
Perfect For Long Journeys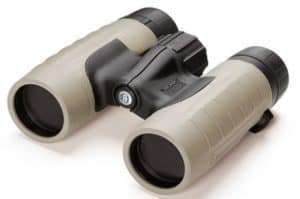 No one wants to set off on a hike, a safari or a camping trip only to be weighed down by their binoculars.
If you need to carry your binoculars around with you for long periods of time, you'll need a light and compact model that won't get annoying after the first hour of your journey.
Weighing just 1.03 kilograms and measuring at just 3.06 inches in height, the Bushnell Natureview binoculars (learn more here!) are light, compact and perfect for long journeys.
Bring The World Closer
A binoculars magnification number lets you know how much closer your subjects will appear to be when you use the binoculars.
The Bushnell Natureview binoculars have 8x magnification, so your subjects will appear 8 times closer than they really are.
It's important not to have too much magnification. While you might assume that the higher a magnification number the binoculars have the better the results will be, in reality magnification numbers that are 11x or higher will amplify the slightest hand movements and often result in a grainy, poor image.
Unless you want to use your binoculars for star gazing, it's best to stick to binoculars that have a magnification number between 5 and 11.
Clearer, Brighter Images
The lenses in your binoculars gather light to create clear images, but some of that light gets reflected off the lenses and out of the binoculars.
When light is reflected, you lose some of the light and your images are not as bright as they could be.
Many binoculars, including the Bushnell Natureview model, utilise multi-coated optics to minimise reflection. This allows the binoculars to gather more light so they can give you brighter, better images.
User Friendly
No one wants a confusing, fiddly pair of binoculars that are hard to focus. Un-focused binoculars are pretty much useless if you want precise, details observations.
The Bushnell Natureview binoculars come with a textured centre-focus knob which is super easy and straight forward to use. This knob will let you adjust the focus for both eyes at once, so you will be able to see clearly in no time.
No Shocks!
There's no point in buying flimsy, poorly made binoculars which shock you and slip out of your hands all the time.
The Bushnell Natureview binoculars have a rugged, non-slip armour made out of durable rubber which is both long lasting and shock absorption.
This will make the whole viewing process safer, easier and much more comfortable.
Waterproof
We can't control the weather (or accidental water spillage in your bag), so you don't want to buy a pair of binoculars which break at the first sign of rain.
The Bushnell Natureview binoculars are both waterproof and fogproof.
These features will protect the binoculars from excess moisture, which makes them longer lasting, plus the fogproof element will stop the lenses misting up, which makes viewing much easier for you!
Summary
Features: Lightweight – Compact – 8X Magnification – Fully Multi-Coated Optics – User Friendly Central Focusing Wheel – Non Slip Rubber Armour Body – Fogproof – Waterproof
Pricing: High End