Product Review: All you need to know about the Bresser Binoculars Hunter
Are you looking for a pair of affordable binoculars with good magnification, a decent field of view and the capacity to be mounted on a tripod? The Bresser Binoculars are a great choice for beginners, wild-life enthusiasts, bird-watchers, sports observers, hunters and more.
All The Magnification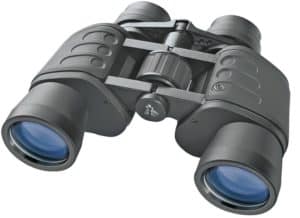 Magnification is an important thing to consider when buying binoculars because it effects how well you can view your subjects.
The magnification number lets you know how close the binoculars will bring you to your subject. For example, 8x magnification will bring the subject 8 times closer to you and so on.
You might assume that the more magnification capability a pair of binoculars has the better they will operate, but magnifications of 11x or higher can actually hinder the binoculars performance because it won't just amplify the subject, it will also amplify the smallest of hand movements.
If your hands shake or even twitch, it could bring your whole image out of focus. Super magnified objects may also lack the clarity that you need to see specific details, plus higher magnifications will limit the field of view.
Anything between 7-10x magnification is a good choice, so the Bresser Binoculars 8x magnification (learn more here!) will be fine for most hobbies.
Compact & Lightweight Binoculars
Weighing just 0.74 kg, these compact binoculars won't get in the way of hiking, camping and other outdoor activities.
They are small enough to fit in your bag, they won't weigh you down and they're light enough to hold for extended periods of time without causing excess strain. (Check Price on Ebay!)
It's All About The Wheel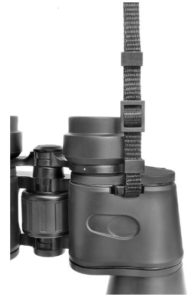 When it comes to focusing your binoculars, you don't want a complicated, dual-eye system which takes up loads of time.
These days, most binoculars come with a centre focusing wheel which lets you focus both eyes simultaneously.
The Bresser Binocular's come with a central focusing wheel which allows you to easily focus both eyes until your image is perfectly in focus.
Catering To YOUR Eyesight
Centre focus wheels are all well and good, but what if you have different eyesight requirements in each eye?
The Bresser binoculars come with a diopter adjuster, which allows you to focus each eye manually.
This lets you customise the binocular focus to suit your personal eye sight requirements.
Don't Let The Light Get Away!
When you buy binoculars, you'll want them to be able to capture as much light as possible so you can have clear, bright images.
In any binocular lens, some of the light is reflected from one lens to the other and it gets away, leaving you with a dimmer image.
Luckily, many binoculars come with coated lenses which decrease surface reflection losses and increases the transmission of light so your images are clear, bright and accurate.
The Bresser binoculars come with fully coated lenses, which will improve your viewing quality and stop that all important light from getting away.
Tripod Adaptable
Even the lightest binoculars in the world can feel heavy and tiring when you've been holding them for too long.
When you want to settle in for a long viewing session, it's a good idea to have a pair of binoculars that can be mounted onto a tripod for easier, longer viewing.
The Bresser binoculars come with a tripod adapter thread, which allows you to connect the binoculars to a standard tripod.
Strong Body
No one wants a pair of flimsy, breakable binoculars that only last a few months.
The Bresser Binoculars are made out of strong, black rubber armour which protects the body from scratches, dents and other problems, making sure these binoculars last for a long time.
Extra Goodies
The Bresser binoculars come with a free nylon bag which you can use to transport the binoculars from a to b.
They also come with protective eyepiece caps, which stops dirt, dust and other nasties getting onto the lens, and the Bresser binoculars come with a manual which will answer any questions you may have.
Summary
Features: 8x Magnification – Compact – Lightweight – Centre Focus Wheel – Diopter Adjustment – Fully Coated Lenses – Tripod Adapter – Robust Body – Free Bag.
Pricing: Affordable
Magnification: 8x / Aperture: 40mm
Optical system: porro-prism / Coating: fully coated
Field of view: 132m@1000m / tripod connector
Dimensions: 186x53x148mm / Weight: 674g
Included: Binocular, transport bag, manual